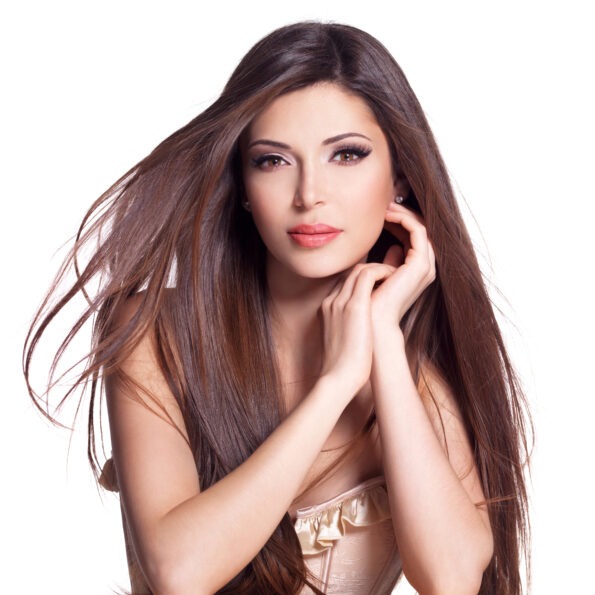 Hair loss is a common concern that affects many individuals, and finding effective solutions to regain confidence and maintain a desirable appearance has become a priority. One such solution gaining popularity is the use of hair toppers.
Understanding Hair Toppers: women's toppers hair
What are Hair Toppers?
Toppers, also known as hair enhancers, hairpieces designed to cover specific areas of thinning hair or baldness on the scalp. These toppers are made with 100% human hair, Unlike full wigs, these toppers provide targeted coverage, so blending seamlessly with your existing hair to create a natural and voluminous look.
The Benefits of Hair Toppers
Boost in Confidence: Hair loss can take a toll on one's self-esteem. thicklengths Human hair toppers offer an instant boost in confidence by providing fuller and thicker hair, allowing women to feel more comfortable in their own skin. Versatility: Real hair toppers come in various styles, colors, and lengths, providing women with the freedom to experiment with different looks without compromising their natural hair. Ease of Application: With easy clip-in or adhesive options, So our toppers can effortlessly integrated into your routine, making them a convenient choice for daily wear. Natural Appearance: Modern hair toppers crafted from high-quality human hair materials that mimic real hair, ensuring a natural appearance that's indistinguishable from your own hair. Thinning Areas: Whether you dealing with general thinning, a receding hairline, or specific bald spots, hair toppers effectively conceal these areas, so giving you a flawless hairline.
Exploring Hair Topper Options for Women
Human Hair Toppers: The Ultimate Choice
Human hair toppers crafted from real human hair, offering the most authentic look and feel. These toppers can styled, dyed, and treated just like your natural hair, so providing a seamless blend and an undetectable finish.
Best Hair Toppers for Thinning Hair: Finding Your Perfect Match
Selecting the right topper depends on your hair type, color, and the extent of thinning. So consult with a hair professional to determine the best option for your needs.
Crown Toppers: A Solution for Thinning Crowns
Crown toppers specifically designed to address thinning at the crown of the head. So these toppers add volume and coverage where it's needed most.
Size and Coverage: Consider the size of the area you want to cover and choose a topper that offers adequate coverage.

Hair toppers have revolutionized the way women's toppers hair address hair loss and thinning. These versatile and confidence-boosting hairpieces offer a simple and effective solution to regain a sense of self-assuredness and natural beauty. With a wide range of options available, so women can confidently choose the best hair topper that suits their needs, style, and preferences.