When it comes to hair extensions, curly hair have gained immense popularity in recent years. These extensions provide individuals with the opportunity to transform their natural hair into voluminous, bouncy curls that exude style and elegance. Whether you are looking to add length, volume, and simply switch up your style, curly hair can be a game changer. So let's dive in and discover the wonders of curly extensions.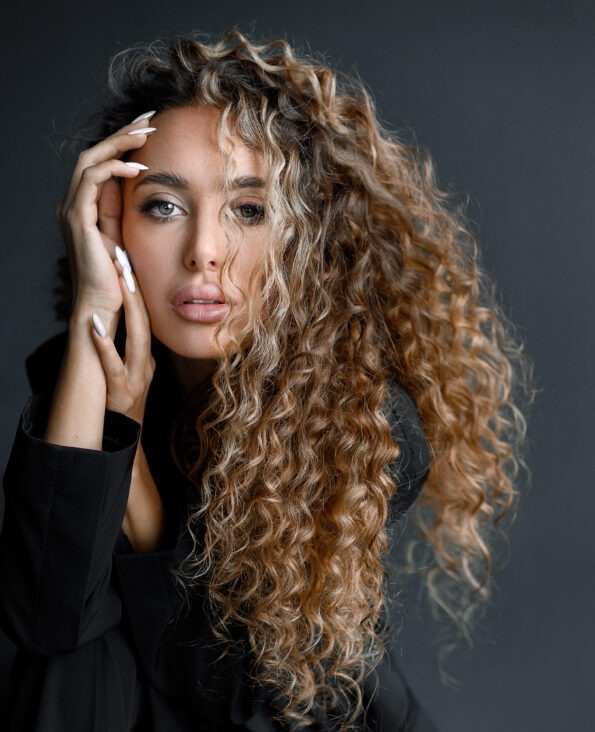 Understanding Curly Extensions
Curly extensions are human hair strands that mimic natural curls. They are designed to seamlessly blend with your existing hair, creating a unified and glamorous look. These extensions come in various curl patterns, allowing individuals to choose the style that best matches their natural curls or desired look.
Benefits of Hair Extensions
Curly-hair extensions offer numerous benefits.
Instant Length and Volume: Whether you have short or thin hair, curly extensions can instantly add length and volume, giving you the luscious curls you desire.
Style Versatility: Curly hair provide endless styling possibilities, allowing you to experiment with different hairstyles and looks effortlessly.
Confidence Boost: With fuller and more voluminous curls, hair extensions can enhance your confidence and overall self-image. Damage-Free Solution: Unlike chemical treatments or heat styling, hair extensions provide a non-permanent and damage-free way to achieve curly hair.
Different Types of Curly Hair Extensions
Clip in Curl
Clip-in curly extensions are a popular choice due to their convenience and ease of use. These extensions feature hair wefts with attached clips that can be securely fastened to your natural hair. Clip on extensions are temporary and can be easily removed or installed within minutes.
Tape in Curl
Tape-in hair extensions are semi-permanent extensions that are attached using a strong adhesive strip. These extensions lie flat against the scalp, providing a seamless and natural appearance. They can last up to several weeks and require professional assistance for application and removal.
Sew-in Curl
Sew-in curly hair, also known as weaves, involve sewing the extensions onto tightly braided natural hair. This method provides a long-lasting solution and allows for versatile styling. Sew-in extensions require professional installation and maintenance.
Fusion Curly
Fusion curly extensions use a keratin bond or adhesive to attach the extensions to individual strands of natural hair. This method offers a seamless and natural look but requires professional application and removal.
Selecting the Ideal Length and Color
Consider the desired length and color of the extensions. Opt for a length that complements your natural hair and a color that seamlessly integrates with your current shade or desired style.
Considering Hair Extension Quality
Invest in high-quality human hair extensions to ensure durability made with 100% human hair, a natural appearance, and a comfortable wearing experience. Remy human hair extensions are known for their superior quality and longevity.