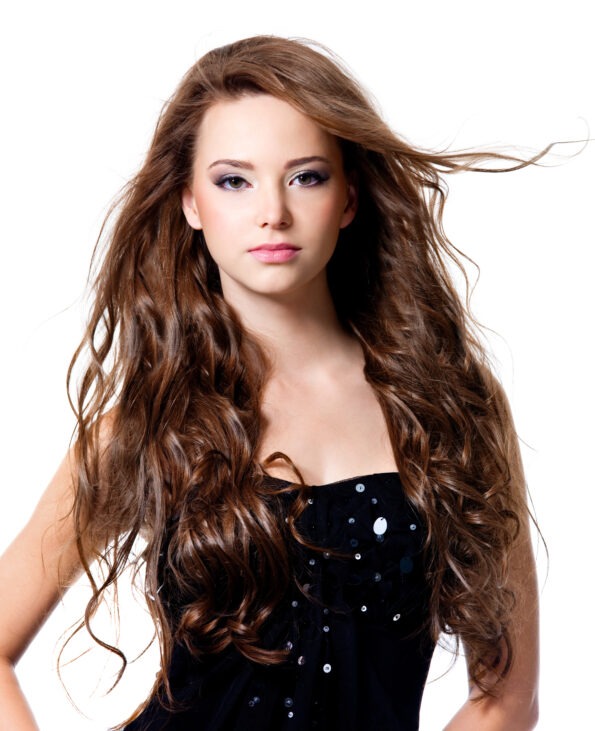 Are you yearning for luscious, voluminous hair that turns heads wherever you go? Look no further! Our clip-in hair extensions are here to transform your hair game and make your dream locks a reality. Our hair is made with 100% human hair from south Indian temples.
The Beauty of Clip-In Extensions
Imagine effortlessly adding length, volume, and texture to your hair within minutes. That's the magic of clip in extension. So these versatile extensions have taken the beauty world by storm, so offering a quick and convenient way to switch up your look without any long-term commitment.
Understanding Hair Extensions:
Hair extensions are your secret weapon to achieving various hairstyles without compromising your natural hair. Thicklengths hair is Crafted from high quality human Remy hair, so these extensions blend seamlessly with your natural locks, creates a flawless and natural appearance.
Why Choose Human Hair Clip-In Extensions?
When it comes to hair extensions, human hair clip ins reign supreme. Their genuine texture and luster mirror your natural hair, so ensuring that no one will ever guess you are wearing extensions. Our premium human hair clip-ins are sourced to match diverse hair types, so making sure you find the perfect match for your unique style.
Getting that Perfect Curly Look with Clip-In Extensions
Are you dreaming of bouncy curls that steal the spotlight? Our curly clip-in hair extensions are your answer, Effortlessly add texture and volume to your hair by attaching these extensions strategically. The result? Gorgeous, cascading curls that hold their shape all day long.
The Ease of Clip In Hair Extension
Absolutely! Our clip-in hair extensions come with user-friendly clips that secure the extensions firmly in place. With a bit of practice, you will be a pro at installing and removing them, so allowing you to experiment with various styles whenever the mood strikes.
Explore the Versatility of Hair Extensions
Whether you are aiming for a sleek ponytail or a voluminous up do, hair extension have got your back. Achieve that chic clip-in hair effortlessly or create a playful look with a extension. The possibilities are endless, so letting you express your creativity through your hair.
Finding the Perfect Match
To ensure a seamless blend between your natural hair and the extensions, so it's crucial to find the right shade. Our clip-in extensions are available in an array of hues, ensuring a perfect match for every hair color, so including those luscious Indian shades that radiate elegance.
Your Journey to Gorgeous Hair Begins Here
Ready to embark on a journey to breathtaking hair transformation? Our clip in hair extension are your ticket to the hair of your dreams. Explore the range of styles, textures, and lengths we offer, and embrace a new level of beauty and self expression. Elevate your hair game today with our premium clip-in extensions – your hair deserves nothing but the best.